StageRace
StageRace is a full-blown administration program for road cycling stage races.
Introduzione en Español — Introduction en Français — Introduktion in Deutsch — Inleiding in Nederlands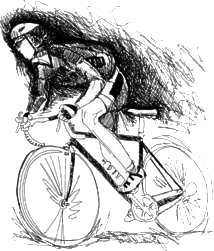 Meet StageRace
A big problem at road cycling stage races is generating the rankings or classifications. It sometimes even gets really messy. Now put that all behind you, using StageRace. It works accurately and fast, and is unique in its completeness and performance. You input the raw data; StageRace calculates all your classifications accordingly.
Read how it works on the Overview page.
Get your own free evaluation copy from our Download page.
Please note this blog post if you are running StageRace on newer Windows versions.